Welcome to the Wiki!

Manga • Characters • Admin • Recent Changes • New Pages • Help Wiki

WARNING: This wiki contains heavy spoilers. Read at your own risk.

Welcome to the Mahou Tsukai no Yome Wiki, the unofficial comprehensive source of information on the Mahou Tsukai no Yome series that anyone can edit. Please help our wiki by creating or editing any of our articles!

The wiki has 1,714 edits to 48 articles and 186 images since its creation.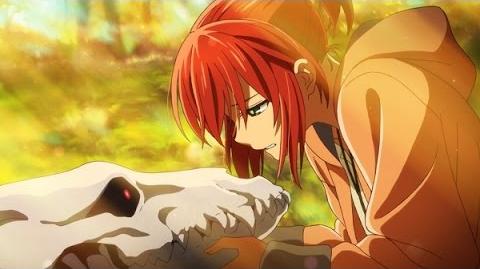 A three-part prequel anime was announced in the fifth volume of the manga. The series will be titled Mahō Tsukai no Yome: Hoshi Matsu Hito (魔法使いの嫁 星待つひと?, The Ancient Magus' Bride - The Man Who Waits for Stars). It will be directed by Norihiro Naganuma and written by Kore Yamazaki, with scripts by Aya Takaha. Wit Studio is producing the animation. Hirotaka Katō will design the characters and Bamboo is in charge of the background art. The series' music is produced by Flying Dog.
The episodes will be bundled with the sixth, seventh, and eighth volumes of the manga on September 10, 2016; March 10, 2017; and September 9, 2017. The first episode will be shown in theaters for two weeks, starting on August 13, 2016.
An anime television series adaptation was announced on March 10, 2017, and is scheduled to premiere in October 2017.
Introduction
The Ancient Magus' Bride (魔法使いの嫁 Mahō Tsukai no Yome) is a Japanese fantasy shōnen manga series written and illustrated by Kore Yamazaki. The series is published in Japan by Mag Garden in its Monthly Comic Garden magazine. The manga is licensed in North America by Seven Seas Entertainment. A three-part prequel anime will be produced by Wit Studio. Summary: Hatori Chise is only 15, but she has lost far more than most. With neither family nor hope, it seems all doors are closed to her. But, a chance encounter began to turn the rusted wheels of fate. In her darkest hour, a mysterious magus appears before Chise, offering a chance she couldn't turn down. This magus who seems closer to demon than human, will he bring her the light she desperately seeks, or drown her in ever deeper shadows?
Contribute to this Wiki!
Editting: Keep it PG-13. Anyone can edit (Visit the "Community Wikia" to learn about user editing privileges). Please keep fan-theories outside the main articles. Fanart should be creditted to the artist. Contact an admin if you have a better background than the current image. 
The optimal visual and social experience on this wiki is available with a FREE personal Wikia account.
There are other editors who can improve what you contribute - don't be afraid to jump in and start it!
The wiki policy and community portal describing the community's projects are a must-read.
If you have trouble getting started and are new to collaborative editing, check the wiki tutorial.
To contribute a Mahou Tsukai no Yome article, simply enter the article title in the box below:
Video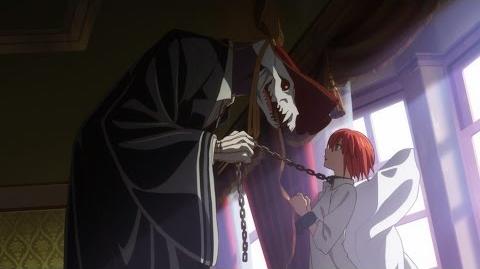 Sites
 Official Websites
---
 Simulcast Sites
---
 Social Sites
 Other Encyclopaedic Sites
Ad blocker interference detected!
Wikia is a free-to-use site that makes money from advertising. We have a modified experience for viewers using ad blockers

Wikia is not accessible if you've made further modifications. Remove the custom ad blocker rule(s) and the page will load as expected.